A Parent's Guide to the internet Parent's guide to the internet
Below you will find websites that will help to keep your child/ children safe online.
We help children stay safe online. Has someone acted inappropriately towards you online, or to a child or young person you know? It may be sexual chat, being asked to do something that makes you feel uncomfortable or someone being insistent on meeting up. You can report it to us or click the link below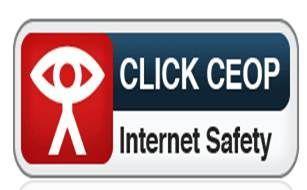 https://www.ceop.police.uk/safety-centre/
This is the place to get help and to answer your questions: all the tips and tricks about how the CBBC website works, information about our TV Shows, apps and more.
Advice… Help… Report… Everything you need to know in order to protect your child from suffering abuse online.
The Prevent Strategy
Prevent is part of CONTEST, the Government's strategy to address terrorism. The main aim of Prevent is to stop people becoming terrorists or supporting terrorism. Prevent focuses on all forms of terrorist threats. E.g. international terrorism, far right extremists (among others)
The Government's Prevent Strategy can be found at the following address: www.homeoffice.gov.uk